WarmUp
The first in the season offshore race, typically held in the first half of May, counts c.a. 120 Nm. This is a race for those who are not afraid of a still cold sea, especially in the night and want to fine-tune their yachts before the next event – GDYNIA 400 DOUBLE, which is a longest race in whole OFF-SHORT RACING series.
The route crosses Gdańsk Bay towards buoy ZN, where the yachts turn towards Władysławowo and there they turn back to Gdynia. The military zones are forbiden for sailing across.
You may see a typical route of this race on the map below.
Classes sailed:
ORC Club (results count in OFF-SHORT RACING sailors' classification)
Mini 650 (results count in OFF-SHORT RACING sailors' classification)
OPEN
Other information on the event:
• race licenced by Polski Związek Żeglarski (ruling body in Poland)
• sailors' meeting in the evening before a start
• OSR category 3 monohull; obligatory safety inspection and ORC control a day before start
• yacht presentation to the spectators on a start field situated very close (dozens of meters) from a spectators' area – just before starting procedure
• satelite tracking available online from our web service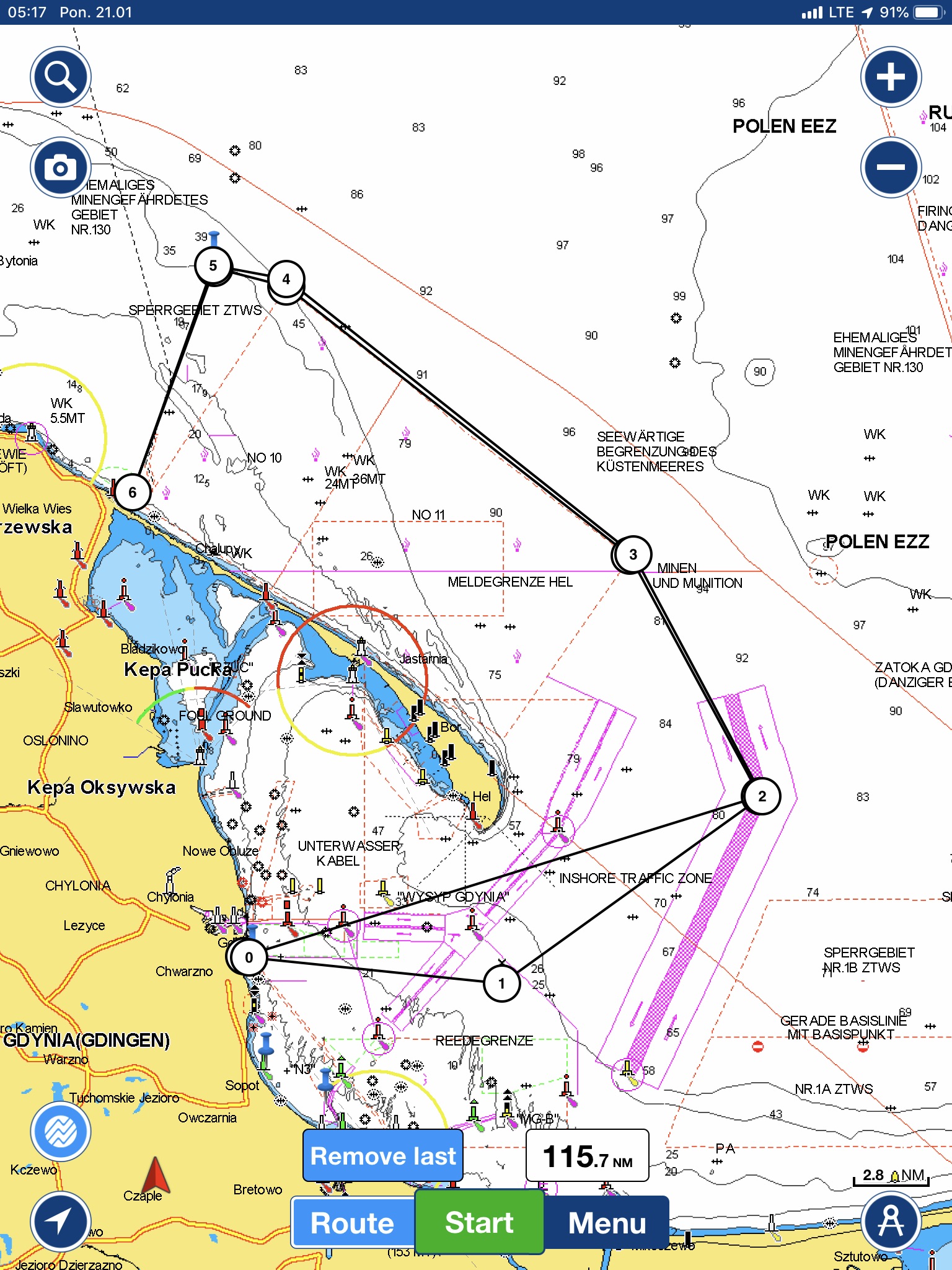 Last entries – 1 week before the event begins
ORC cerificates – data will be downloaded 3 days before start, no changes after that